Operating across Leeds, West Yorkshire and the North. We have been providing Commercial Drain Services across a many commercial sectors. Offering tailored solutions for sewage and drain systems. Our aim is to ensure your pipe network is integrally sound free flowing.
We specialise in commercial drain maintenance and have been doing so for over 30 years. We provide an end to end service, from Emergency Drain Blockage Removals, and Planned Maintenance, to a wide range of plumbing and drain clearing solutions.
Rapid response, getting to to root of the problem
Drain blockages and effluent problems on a commercial site can have serious impact on general operations.  It is our duty to ensure a safe and clean site for you and the users of your site. We understand site down time has serious implications and aim to act swiftly to reduce down time. We provide emergency callout services and our rapid response team can be relied upon.
Regularly trained with a safety first approach
Safety is paramount in all drainage works. On a commercial site, responsibility towards all users of a site means you need the right provider in place. And you need them to operate safely and remedy drainage problems with precision. We understand this and prioritise restoring your site back to 100% operational effectiveness at pace.
To achieve this our drain maintenance engineers are regularly trained to refresh existing techniques and stay up to date with the latest procedures. In addition all our staff are regularly kept up to date the latest health and safety regulations. And we work to all current standards and legislations, with the correct liability insurances in place.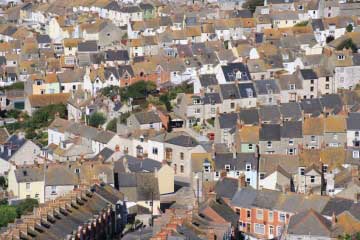 Most home sales are reliant on a valuation or homebuyers survey, and at this point a surveyor may recommend an investigation into the condition of the drains and underground services.